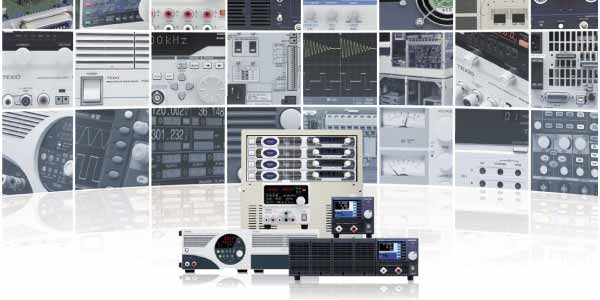 We, "TEXIO TECHNOLOGY CORPORATION", manufacture regulated DC power supplies and electric and electronics measurement instruments.
We have been manufacturing measurement instruments over 50 years. We inherit TRIO brand and KENWOOD brand.
We provide established Regulated DC Power Supply, Electronic Load, Oscilloscope, Multimeter, and Function Generator and so on. We also manufacture custom-order power supply. We support not only your product development but also production with our valued power supply and measuring instruments.​
Company name
TEXIO TECHNOLOGY CORPORATION.
Founded
October 2012
Capital
90 million yen
Shareholder
Good Will Instrument Co., Ltd.
Products
Regulated DC power supplies/ Electronic load / Oscilloscopes/ Electronic measurement devices/ Others
Brands
Head office
Towa-fudosan Shin Yokohama Bld.7F, 2-18-13 Shin Yokohama, Kohoku-ku Yokohama-shi, Kanagawa, 222-0033, Japan
TEL +81-45-620-2303 (main) 
URL
https://www.texio.co.jp