Product detail
PFR-100 Series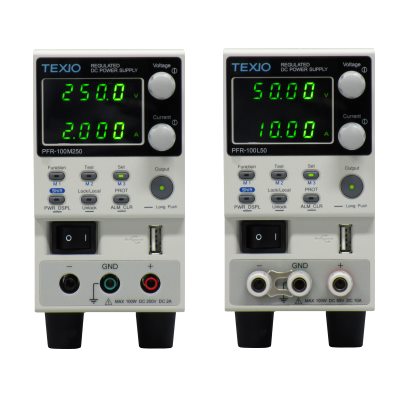 PFR Series
On sale
Fanless & Multi Range DC Power Supplies
The PFR-100 series is a power supply with fanless, a fve-fold rated power that allows users to self-defne voltage and current under rated power conditions.
Watch a video clip
PFRシリーズ機能紹介
Operating Area
Constant Power Output for 5 Times Multi-range(V&I) Operation.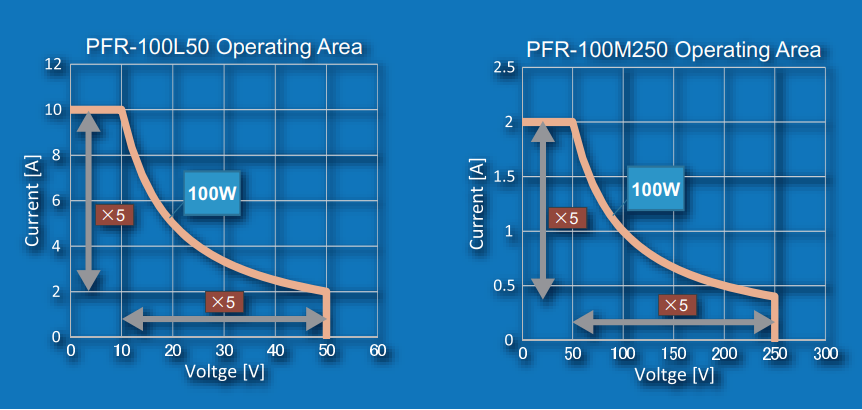 Test Mode Function
The test mode is a function to automatically update voltage and current settings according to the time.
The setting creates a CSV fle on the PC and loads it into PFR using the USB flash drive, so it can use it without difcult operation.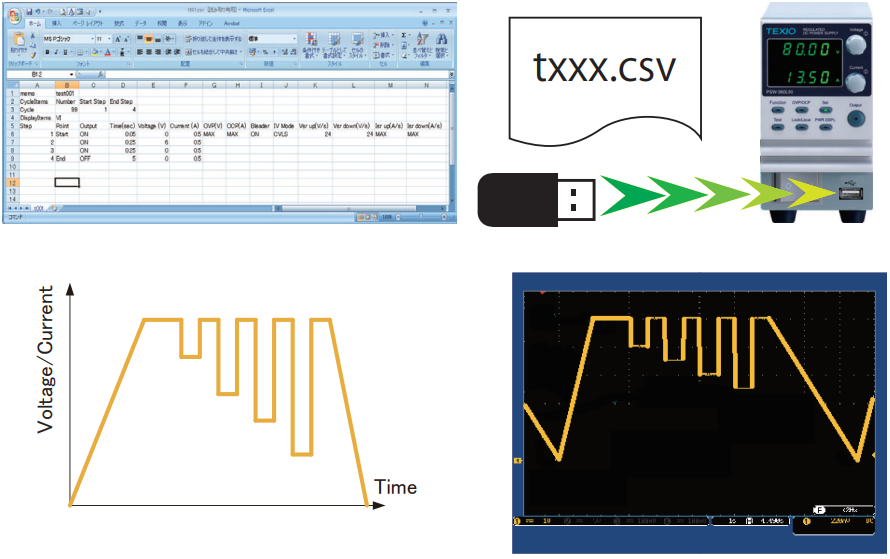 Specification
●Constant Power Output for 5 Times Multi-range(V&I) Operation
●Natural Convection Cooling Design (Fanless Structure)
●Output ON/OFF Delay Function
●CV, CC Priority Mode
●Adjustable Slew Rate For Voltage and Current
●Bleeder Circuit Control
●Protections: OVP, OCP, AC FAIL and OTP
●Test mode function (Max 100steps sequence)
●Built-in USB and RS-232/485 Interface
●Built-in LAN and GPIB Interface (G Type)
Lineup
Related Accessories