Product detail
PPX Series High-precision DC Power Supply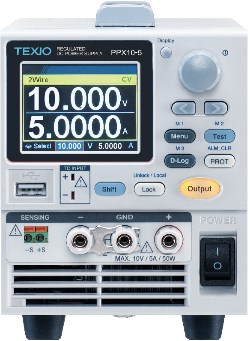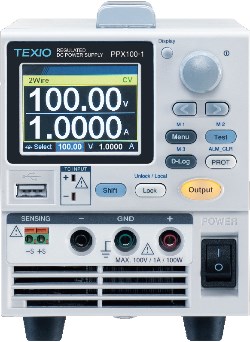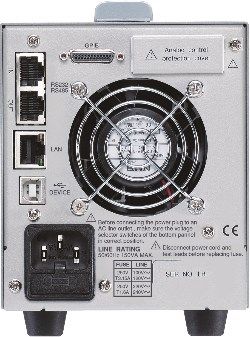 PPX Series
On sale
100W Class High precision DC Power Supply
The PPX series is a compact, low-noise regulated DC power supply. It has high performance and high precision.
It is also equipped with a temperature measurement/judgment function that supports thermocouples.
The PPX series has four current ranges and two voltage ranges to provide users with high-precision measurements, and via the Data Logger function, the measurement records can be stored in the USB for long-term measurement.
Watch a video clip
Specification
CV, CC priority start function.
Four levels of current measurement resolution (min. 0.1μA) / two levels of voltage measurement resolution (min. 0.1mV)
Power output ON/OFF delay function
Adjustable voltage and current slew rate
Bleeder circuit control
Delayed over-current protection(OCP Delay)
Sequential power output function
Remote Sensing function
Data Logger
10 sets of memory function
Over voltage protection, under voltage limit, over current protection, over temperature protection, AC alarm function
Supports K Type thermocouple temperature measurement
Interfaces: USB, LAN, RS-232, RS-485, Analog Control; Opt: GP-IB
Size: 3U high, in line with 1/4 Rack
Lineup
Related Accessories