Product detail
LSA Series DC Electronic Loads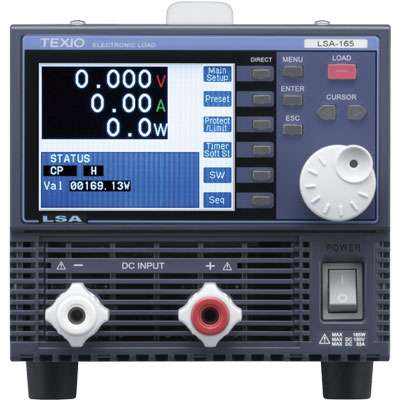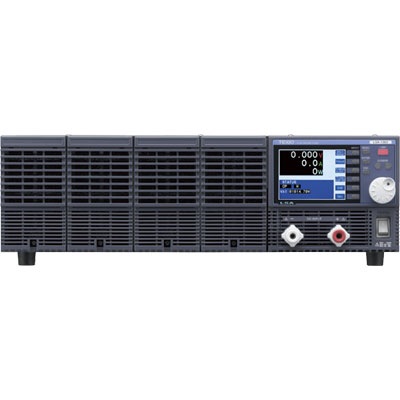 LSA Series
Out of sales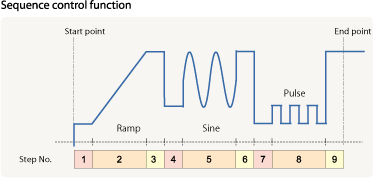 Specification
●Compact size which is 1/3-rack-size for 165W model and 330W model. Reduce the bulk ratio to 60% of that of the conventional company products.
●Full-color 3.5 inch LCD provides high operability and visibility.
●10μA minimum resolution for current setting (LSA-165 L range).
●CC/CR/CP/CC+CV/CR+CV mode are selectable.
●High-speed response for 10μsec. Switching function is available (CC, CR, CP mode).
●External voltage / resistance control function is available.
●Maximum 5-unit-parallel master-slave operation is available.
●Sequence control provides branch on condition.
●Option: GP-IB, USB and RS-232C are in one slot-in option board IF-80GUR.Recommend to use GP-IB or RS-232C if you use LSA series at noisy condition.
Rating
Input
Model
LSA-165
LSA-330
LSA-1000
Input power
H
0W to 165W
0W to 330W
0W to 1000W
M
0W to 16.5W
0W to 33W
0W to 100W
L
0W to 1.65W
0W to 3.3W
0W to 10W
Input voltage V
CR
0V to 150V
except CR
01V to 150V
Input current
Rear terminal
0A to 33A
0A to 66A
0A to 200A
Front terminal
0A to 66A
Input terminal
Front
Screw terminal
Rear
Bus bar
Constant current mode(CC)
Model
LSA-165
LSA-330
LSA-1000
Setting range
H
0A to 33A
0A to 66A
0A to 200A
M
0A to 3.3A
0A to 6.6A
0A to 20A
L
0mA to 330mA
0mA to 660mA
0mA to 2000mA
Setting resolution
H
1mA
2mA
6mA
M
0.1mA
0.2mA
0.6mA
L
10μA
20μA
60μA
Maximum power
H
165W
330W
1000W
M
16.5W
33W
100W
L
1.65W
3.3W
10W
Ripple noise(ms)
In the rage of
10Hz to 1MHz
H
10mA
15mA
30mA
M
5mA
5mA
10mA
L
1mA
1mA
3mA
Stability (long term drift)
±0.1% of fs typ
Temperature factor
100ppm/°C
Constant resistance mode(CR)
Model
LSA-165
LSA-330
LSA-1000
Setting resistance
H
OPEN, 1.81kΩ~30.3mΩ
OPEN, 909Ω~15.1mΩ
OPEN, 303Ω~5.05mΩ
M
OPEN, 18.1kΩ~303mΩ
OPEN, 9.09kΩ~ 151mΩ
OPEN, 3.03kΩ~50.5mΩ
L
OPEN, 181kΩ~3.03Ω
OPEN, 90.9kΩ~1.51Ω
OPEN, 30.3kΩ~505mΩ
Setting resolution
H
0.55mS
0.11mS
0.33mS
M
55μS
0.11mS
0.33mS
L
5.5μS
11μS
33μS
Ripple noise(ms)
In the rage of
10Hz to 1MHz
H
10mA
15mA
30mA
M
5mA
5mA
30mA
L
1mA
10mA
3mA
Stability (long term drift)
±0.1% of fs typ
Temperature factor
1000ppm/°C
Constant power mode(CP)
Model
LSA-165
LSA-330
LSA-1000
Setting power
H
0W to 165W
0W to 330W
0W to 1000W
M
0W to 16.5W
0W to 33W
0W to 100W
L
0W to 1.65W
0W to 3.3W
0W to 10W
Setting resolution
H
10mW
20mW
60mW
M
1mW
2mW
6mW
L
0.1mW
0.2mW
0.6mW
Ripple noise(ms)
In the rage of
10Hz to 1MHz
H
10mA
15mA
30mA
M
5mA
5mA
10mA
L
1mA
1mA
3mA
Stability (long term drift)
±0.2% of fs typ
Temperature factor
1000ppm/°C
Constant voltage(CV+CC/CV+CR) mode
Model
LSA-165
LSA-330
LSA-1000
Setting voltage※4
H
0.1V to 150V
L
0.1V to 15V
Setting resolution
H
10mV
L
1mV
Minimum current for operating
1% of fs current
Stability (long term drift)
±0.2% of fs typ
Input current fluctuation
10mV
Temperature factor
1000ppm/°C
General specifications
Model
LSA-165
LSA-330
LSA-1000
Temperature
0℃ to 40℃
Humidity
20% to 85%RH(no dew condition)
Storing temperature
-20℃ to 60℃
Storing humidity
20% to 85%RH(no dew condition)
Power requirment
AC100V to AC240V
Power frequency
50Hz / 60Hz
Power consumption
70VA
(LSA-165V1:175VA)
75VA
130VA
Withstand voltage
primary/
chassis
AC1500V 1 min.
primary/
secondary
AC2300V 1 min.
Insulation resistance
primary/
chassis
DC500V 10MΩ or more
primary/
secondary
DC500V 10MΩ or more
Cooling
Front fun, rear exhausting forced air cooling
Dimmension(mm)
H×W×D
124×140×383
124×140×383
124×421.5×383
Maximum Dimmension(mm)
H×W×D
148.4×141.8×446.1
148.4×141.8×446.1
140.8×423.3×449
Weight
approx.4.6kg
(LSA-165V1:
approx.5.2kg)
approx.5.5kg
approx.12.3kg
Lineup
Related Accessories
| Type name | Content |
| --- | --- |
| OP-22P | Parallel connection cable for PSF Series / LSA Series |
| TA-66 | D-sub9pin(PC) - RJ-11(Localbus) changer |
| CB-0603S | Local bus cable (0.3m) |
| IF-80GUR | GP-IB/USB/RS-232C Option card for LSA Series |